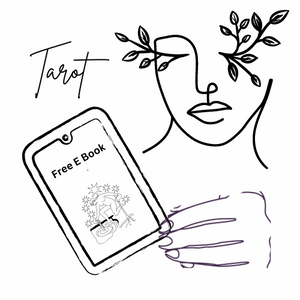 Free E Book! - Getting Started - Learning to read Tarot
Regular price
$0.00
$0.00
Getting started reading tarot can feel like an intimidating task with 78 cards that each have a big story to tell. This guide gives you a ready reference to learn the key ideals of each card and suggestions for reading formats and setting intentions.
A fantastic reference that has all the information you need at hand to get you reading quickly.
Unveil the secrets of the Tarot with our concise Learning Tarot Cheat Sheet E-Book! Ideal for beginners, this guide demystifies Tarot card meanings and combinations, offering straightforward insights for quick, confident readings. Journey through the Major and Minor Arcana, understand key symbols, and master the art of intuitive interpretation. With practical tips and easy-to-follow layouts, this E-Book transforms Tarot learning into a simplified yet profound experience. Embark on your Tarot journey today – fostering self-awareness, guidance, and a deeper connection with your intuition.
---
Share this Product